Events
Boys & Girls Club Hall of Fame Dinner
Thursday, May 16th

Il Monticello Restaurant
577 South Broad Street
Meriden, CT 06450
Drive it!

Event Details: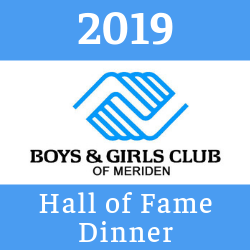 You are cordially invited to attend our Boys & Girls Club of Meriden Hall of Fame DInner, scheduled for Thursday, May 16th at Il Monticello Restaurant on Route 5 in Meriden.
There will be a social hour starting at 5:00 PM and the program will kick off at 6:00 PM.
Please join us as we induct Doreen Roddy, Efrain Valentin and Jamel RIddle. We will also honor three high school scholarship winners for the Alumni Association, Zemetis and Ragozzino scholarships.
If you would like to attend, please call Milt Coon at the Club at 203-235-8185. Tickets for the event are $45 per person.
Download our flyer for more info!