Boys & Girls Club of Meriden College Fair 2020 - POSTPONED
The Boys & Girls Club of Meriden
By executive order, Governor Ned Lamont enacted social distancing measures to slow and prevent the spread of COVID-19, including prohibition on large gathering over 50 people.
At this time, The Boys and Girls Club of Meriden has decided to postpone our College Fair that was to be held on Thursday, April 16, 2020 until the fall.
The Tentative date is for Saturday, October 17, 2020 from 2:00 PM until 5:00 PM.
Please mark your calendar with that information so that we can make this College Fair a successful one for our community.
Keep checking our Calendar of Events page for the most up to date information. We hope to see you all there this fall!
Thank you for your understanding at this time, the safety and well-being of our community is always our top priority.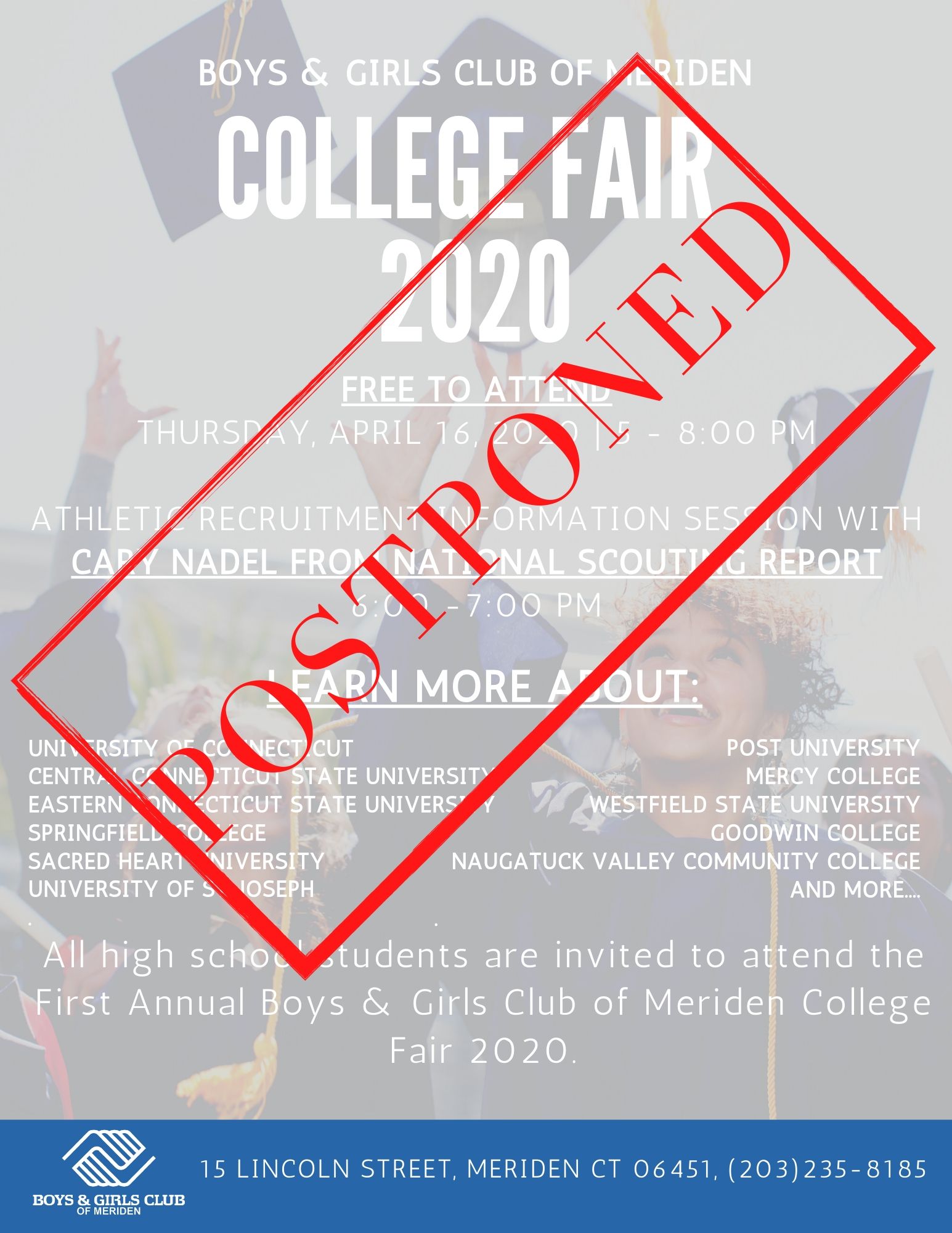 If your College/ University/ Organization would like to participate in the Boys & Girls Club of Meriden College Fair you can register here.