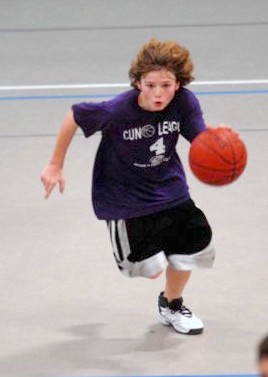 The Boys & Girls Club Spring Basketball League is now accepting player registrations. The league is open to all boys and girls in grades 5-8, with teams in two divisions:
Cuno - Grades 7 & 8 (practices start 4/29 and games start on 4/30)
Jack Clancy - Grades 5 & 6 (practices start 5/1 and games start on 5/2)
All games will be played at the Boys & Girls Club at 15 Lincoln Street in Meriden.
Registration fee is $75 per player if registered by March 31st. Late registrations, after March 31st, will be $95 per player. There is a $25 registration discount for players who have an active School Year Membership to the Club.
To REGISTER ONLINE, go to parentportal.bgcmeriden.org.
---
Dates to Remember:
Registration deadline is Sunday, March 31st
Player screenings will take place on Tuesday, April 23rd and Wednesday, April 24th from 6:30 - 8:00 pm.
For more information, call Coach Doug at the club at 203-235-8185 or email dhighsmith@bgcmeriden.org.
---