Sports
The Boys & Girls Club's sports leagues encourage youth to develop their physical and social skills. Teamwork, sportsmanship, and leadership are among the skills emphasized in our program. Adult volunteers coach each team, instilling the Club's goals of learning while having fun.
Archery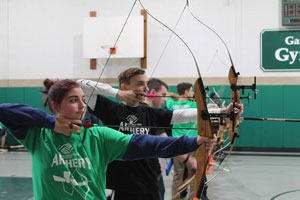 Youth ages 9 & up can come down to shoot archery for fun or for competition. Youth must take beginner's lessons if they haven't shot at the Club or Cuno Camp before. Lessons are held by appointment throughout the year. Tournaments, leagues, and travel teams are also available.
Learn more about the archery program ›
Basketball
CUNO/Jack Clancy Basketball League: 13-week program, for youth from 5th to 8th grade (Jack Clancy League: 5th and 6th grade, CUNO Varsity: 7th and 8th grade)
Fred Biestek Instructional Basketball: 10-week program, for youth in 3rd and 4th grades. Focuses on basketball fundamentals in practice and game settings
Starters Basketball: 10-week co-ed program for 1st and 2nd graders to learn the basketball basics
Lacrosse
A sport growing in popularity through out the country and the Boys & Girls Club is proud to be bringing it to Meriden! Lacrosse is hosted by Meriden United and the cost is $125 for non-members, $100 for members.
Learn more about the lacrosse program ›
Yankee Energy Volleyball League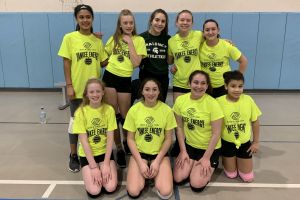 The Club's Volleyball League is a co-ed league for youth in grades 5-8. Games are held on Friday nights.
Unless otherwise noted, all leagues cost $75 and include a Club Program Membership good for the duration of the program the child is registered for. Youth with a School Year Membership ($75) are eligible for a $25 discount. Contact the Club at 203-235-8185 for further information or if you have an interest in coaching a league