Meriden's Best Summer Camp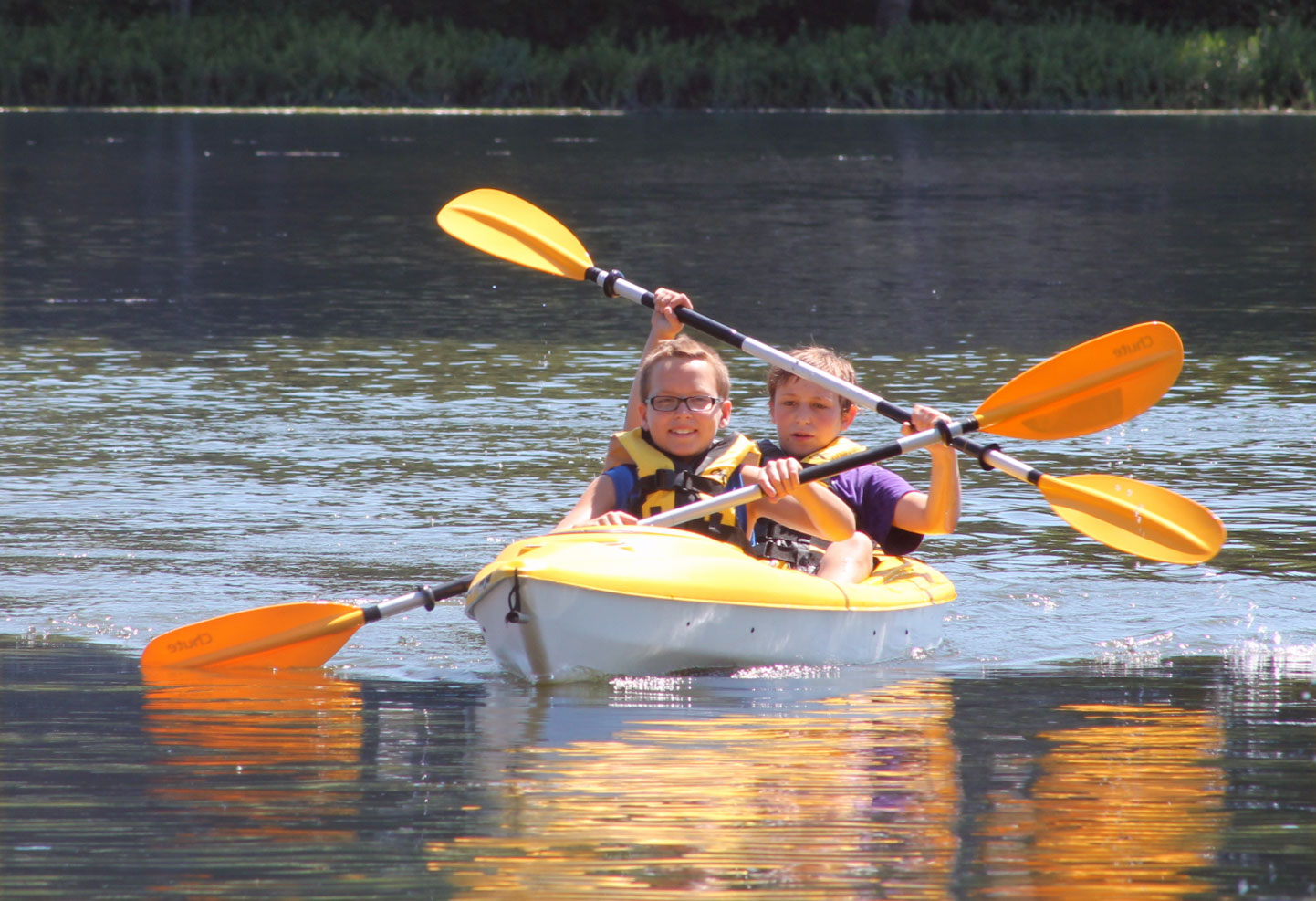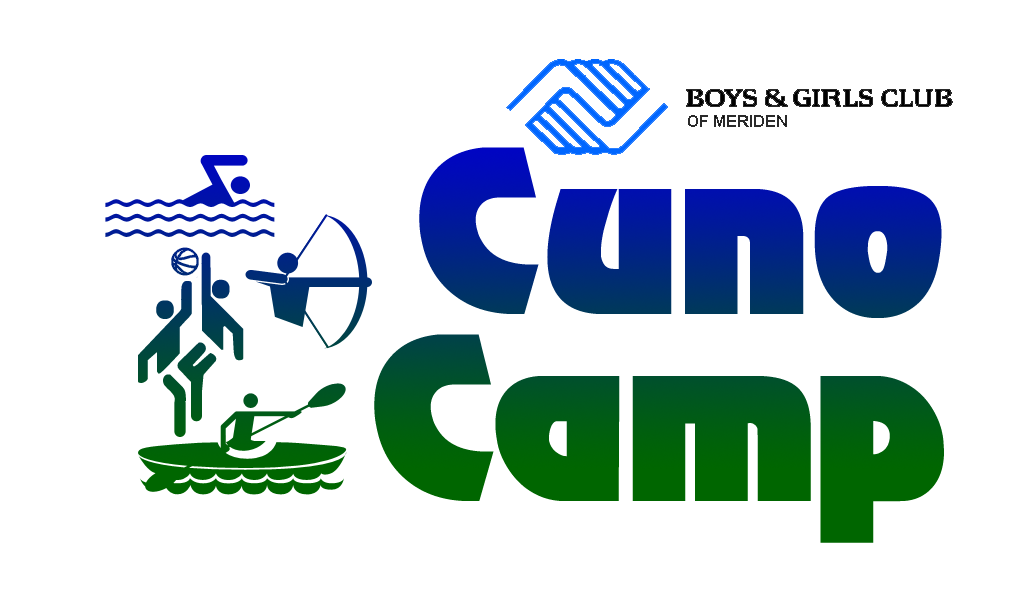 Cuno Camp will open on Monday, June 14. Please click here to register after 2/15/2021.
Located on the Berlin/Meriden line, Cuno Camp is an outdoor day camp for youth ages 6-14. The camp property abuts the west side of Beaver's Pond. Cuno Camp features an in-ground pool, 3 pavilions, 2 basketball courts, a large field, a challenge course, archery range, waterfront, dock, and an arts & crafts area.
Cuno Camp offers swimming, arts & crafts, archery, kayaking, nature programs, games, team work exercises, special events, and much, much more. Camp runs under the direction of an all adult staff on a 72-acre site.
Automatic weekly payments now available. Call the Club at 203-235-8185 to set-up recurring payments.
Camp Season:
Includes five 2-week sessions beginning June 14 and ending August 20. You can also choose to register for one week of each session.
Session 1 - June 14 to June 25
Session 2 - June 28 to July 9 (No Camp July 5)
Session 3 - July 12 to July 23
Session 4 - July 26 to August 6
Session 5 - August 9 to August 20
Operating Hours
9:00 AM to 4:00 PM
Youth should arrive at camp between 8:45 AM and 8:50 AM
Youth should be picked up between 3:55 PM and 4:05 PM
AM & PM Care
AM Care is available every week from 7 AM to 9 AM. ($25 per child, per week)
PM Care is available every week from the end of camp until 6 PM. ($25 per child, per week)
Enrolled youth must be brought to/picked up at the Boys & Girls Club. Children in AM Care will be bussed to Cuno Camp.
Bus Transportation
Campers in AM and/or PM Care, which will be held at the Boys & Girls Club, will get transportation to and from camp. The bus will arrive with the children at camp around 8:50 and depart around 4:00.
Junior Counselors
Once youth reach the age of 14 they can help to make the camp experience great for younger campers by joining the Junior Counselor Program. Many teens have returned to camp and have volunteered more than 200 hours in a single summer. Junior Counselors need to fill out the on line application, be interviewed, and pay the registration fee. JC's need to be an active member to register.
Camp Directions
The camp address is 1 Beaver Lake Road. (For GPS systems, use the address 1 Carey Avenue.)
From the Boys & Girls Club: Head North on Colony Street.
Go over the railroad tracks and continue on N. Colony for about 1.25 miles until you come to the traffic light at the intersection of N. Colony and Hicks Avenue.
Turn Left on to Hicks Avenue; follow Hicks past Beaver Lake (on your right) and take your first right on to Sylvan Valley Drive.
Follow Sylvan Valley to the end, turn right and then left on to Beaver Lake Rd.
Forms Needed for Summer Camp
Specialty Camps; These are run at the same time as Cuno Camp.
August 2 to 6 - Ready Aim FIRE! - $195
View a Full List of Programs Offered ›
2021 Pricing
Cost: $360 per session (2 weeks long). Multi-session & multi-child specialty pricing includes:

1st session

2nd session

3rd session

4th session

1st Child

$360

$340

$320

$300

2nd Child

$340

$320

$300

$280

3rd Child

$320

$300

$280

$260

4 or more Children

$300

$280

$260

$240

EARLY BIRD SPECIAL: $25 off per session, if registered and paid in full by May 15, 2021

1st session

2nd session

3rd session

4th session

1st Child

$335

$315

$295

$275

2nd Child

$315

$295

$275

$255

3rd Child

$295

$275

$265

$235

4 or more Children

$275

$255

$225

$215
Financial Aid
May be available upon request. There is no financial aid available for AM and/or PM Care services. For other financial aid opportunities, please consider applying for Connecticut Care 4 Kids and The Summer Campership Fund for Meriden and Wallingford. To apply for financial aid, please contact the Boys & Girls Club of Meriden at 203-235-8185.
Financial aid will be reviewed and distributed on a first come, first served basis.