Education & Career Development
Members participate in activities that reinforce the skills and knowledge they are developing in school. Programs feature five major components: homework help and tutoring, high-yield learning and leisure activities, parent and adult involvement, collaboration with schools, and incentives and recognition.
Special activities from the Boys & Girls Club's national program Project Learn are held on a weekly and/or monthly basis. Project Learn includes high-yield learning activities that will utilize all learning sources available at the Club.
For more information or to register for these programs, please go to our Parent Portal.
Power Hour
Power Hour is a free homework help program for all members. A quiet, designated room is provided for members to complete homework assignments. Volunteers and staff are available to assist students with their homework. In addition, books and reading materials are available for members to read while there or to take home.
Power Hour operates Monday to Thursday from 4 PM – 6:15 PM.
21st Century Community Learning Center
The 21st Century Program is designed to improve reading comprehension for John Barry Elementary School students and to provide them with a high-quality youth enrichment program.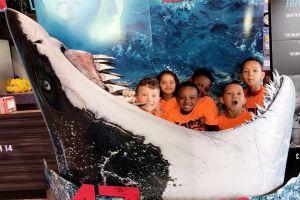 Students participate in The Nine Winning Practices Program, Connecticut Children's Museum (Science Programs), The Princeton Review Program and Smart Moves Program. Members participate in hands-on activities, fun interactive reading concepts while getting homework assistance and support in other high-yield learning activities. There is also a parental component to the program.
The 21st Century Community Learning Program begins in September and continues for the entire academic year. Transportation is available from John Barry by bus to the Boys & Girls Club of Meriden.