After School Activities in Meriden
Every day after school the Club is full of fun and educational activities, where our Club Kids can get help with their homework, play board games, compete in tournaments, do art projects, participate in athletic and fitness programs, and enjoy sports opportunities including Open Gym times!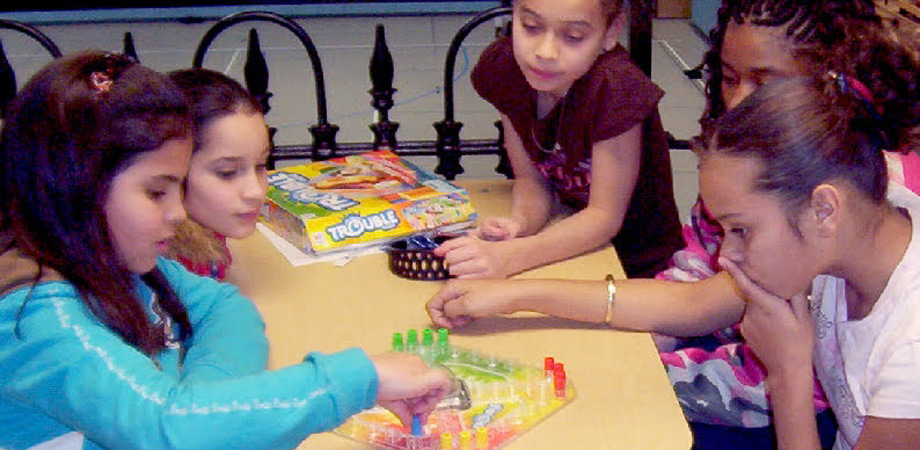 Youth are broken up in to appropriate age groups and rotate through the Club's many program areas over the course of the afternoon and evening. Enrichment programs like dance, robotics, wood crafting, chess, baseball, sculpture, painting and many others are offered throughout the school year. Access to a small but amazing library is also available to our young readers!
Register for After School Programs
Membership
Membership to the Club is $50 per year and the weekly fee for our Afterschool Enrichment Program is $40 per week. This allows youth to attend all activities which are part of the Afterschool Enrichment Program.
Project Learn, our homework help and targeted tutoring program, is required for all Members, and it's proven to help students' grades go up significantly over the course of the school year.
Financial aid for membership fees is available to those who qualify.
Dinner at the Club
Youth in the Afterschool Program are invited to eat dinner at the Club during our "Food for Thought Dinner Hour." Each night delicious meals are served to youth starting at 6:15 p.m. with a volunteer or staff member "Table Host" at each table. This program not only takes care of a meal for our Members, it also adds an important socialization piece, as our "Table Hosts" drive the dinner table conversations that we know are so valuable but that many of our kids don't enjoy with regularity. No electronics allowed, active listening required! Club Kids must have a permission slip on file to participate in the Food for Thought program. (And we're always looking for Table Hosts to take a table from 5:15 p.m. to 6:15 p.m. weeknights!)
For further information call the Club at 203-235-8185.