Health & Life Skills Programs
These initiatives help youth achieve and maintain healthy, active lifestyles.
SMART Moves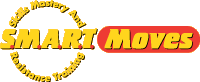 The SMART Moves (Skills Mastery and Resistance Training) program uses small group activities to teach young people to recognize and resist media influences and peer pressures to engage in tobacco, alcohol, and other drug use. The program focuses on "gateway" drugs such as cigarettes, alcohol, and marijuana as the first drugs used by youth.
SMART Kids - Girls and boys, ages 6 - 9
Smart Kids focuses on building self-esteem and developing positive social skills that will enable youth to avoid smoking, drugs, and other harmful influences.
Start SMART - Girls and boys, ages 10-12
Start Smart presents information and skills youth need to resist pressure to engage in alcohol, tobacco, other drugs, and sexual activity. Group members analyze media and peer influences, and they also practice resisting peer pressure.
Stay SMART - Girls and boys, ages 13 - 15
Stay Smart provides information about alcohol, tobacco, other drugs, and sexuality as it develops in students skills to help teens make healthy lifestyle choices. Problem-solving, decision-making, stress-reduction techniques, and ways to resist peer and media pressures are the main components of this program.
SMART Leaders - Girls & boys, ages 16-18
Requires teens to complete all other components of the SMART Moves program, receive peer facilitation training, and provide positive role model behaviors for other Club members.
Smart Girls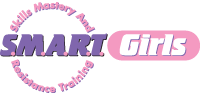 An outgrowth of the popular and effective SMART Moves program, SMART Girls is a health, fitness, prevention/education, and self-esteem enhancement program for girls ages 8 to17. The program is designed to encourage healthy attitudes and lifestyles that will enable early adolescent girls to develop to their full potential. The SMART Girls program is sponsored by Tupperware Brands Corporation.