Lacrosse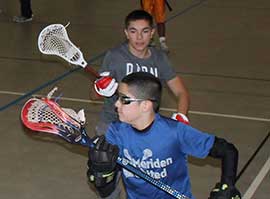 The Boys & Girls Club of Meriden is proud to sponsor one of the fastest growing sports in the country! Our Lacrosse Program, which offers several programs and is broken down into three divisions, is run by a dedicated group of volunteers, Meriden United.
Winter Clinic
An 8-week clinic designed to teach new players the fundamentals and basic skills (catching, throwing, and cradling) of lacrosse. Held on Saturday mornings starting January 4th. All beginners are welcome to come learn and play.
Winter 2020 Session is CANCELLED Due to Covid-19
Saturday Mornings 9:00 - 11:00 a.m.
Main Gymnasium at BGC Meriden | 15 Lincoln Street, Meriden
January 4th through March 7th
$75 per player
Spring 2020 Season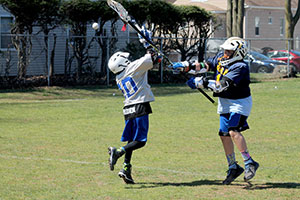 A travel team league designed to give young players the opportunity to play lacrosse in a competitive setting. The season starts in early April and ends in mid-June, with practices beginning March 9th. Three travel teams are available in an age-based ranking system.
Bantam U10: Cannot have turned 10 by August 31
Juniors U12: Cannot have turned 12 by August 31
Seniors U14: Cannot have turned 14 by August 31
Spring 2020 Season
Practices Weekdays 6:00 - 7:30 p.m.
Washington Park | Liberty Street, Meriden
Practices begin March 9th (if field conditions allow)
$125 per player
For Further Information
For more information, including questions about financial aid, please contact the Club at 203-235-8185.