CLUBhouse News from the Boys and Girls Club of Meriden. Just whittle while you work! Crafting wooden cartoon characters from initial prep work to final decorative painting is more than just enjoyable. To do it right, it takes perseverance and patience for Woodcrafts students at the Boys and Girls Club of Meriden.
"The thing that I like most is they have to recognize they are not going to finish in one day," explained Club Senior Program Director Dominic Pereyo. "They don't get instant gratification."
One of the Club's many after-school Enrichment Programs, Woodcrafts class teaches students over a series of classes how to use hand tools to cut and shape soft pine into sports-, fantasy-, and cartoon-themed wood projects. During one recent class, Peanuts characters were the theme of choice. Crisangel R.(pictured) chose to craft a model of Peanuts' lovable but ultra-dusty Pigpen. Meanwhile, Xavier V. used a hand saw to trim the edges of Michelangelo, of Teenage Ninja Turtle fame.
"There's more than one way to do art," said Joshua S. who spent much of his time smoothing out the edges of a classic archery bow.
For information about the Boys and Girls Club of Meriden's After School Enrichment Program, check out bgcmeriden.org or call us at (203)235-8185.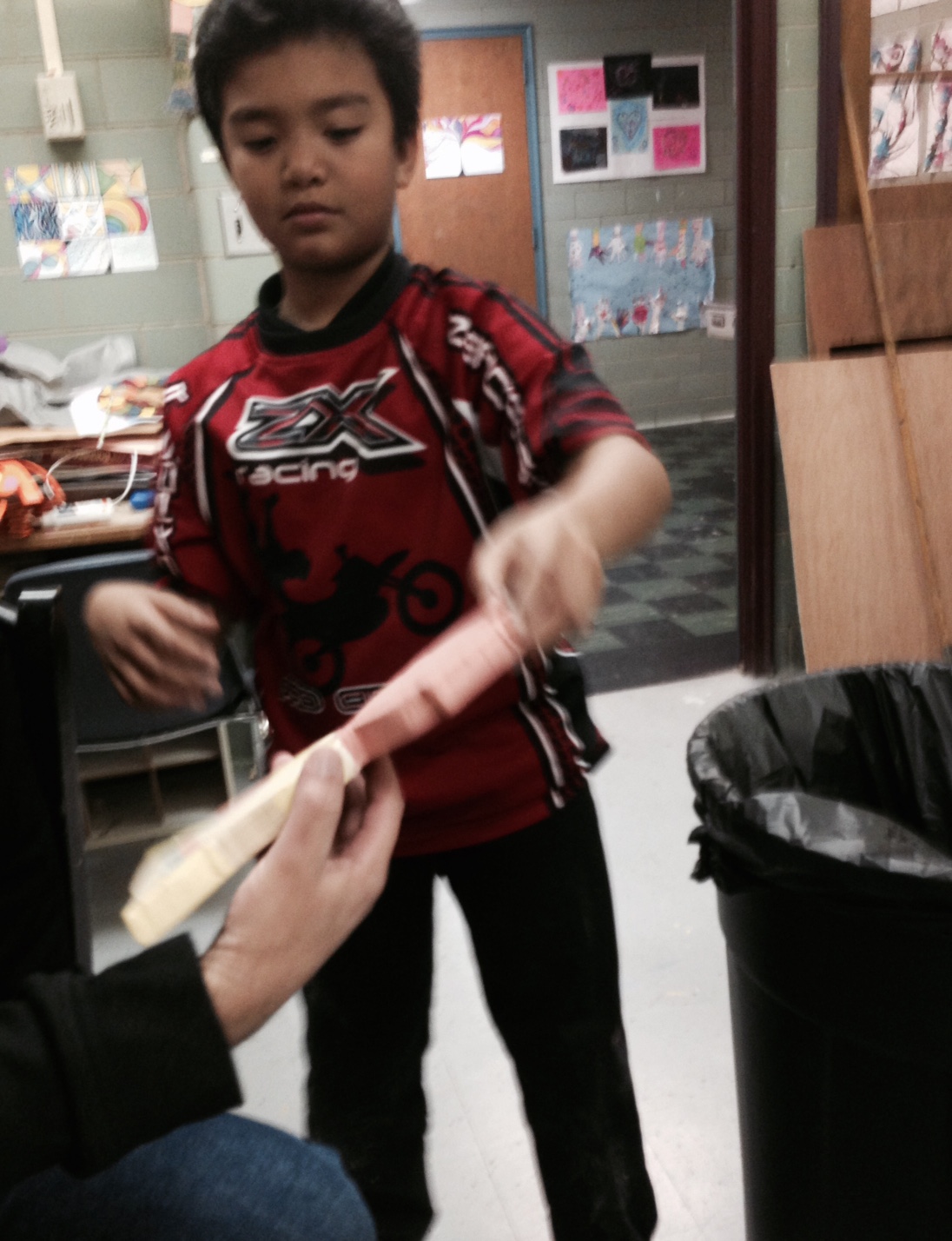 ---