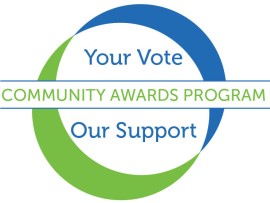 The Boys & Girls Club of Meriden is participating in the 11th Annual Community Awards Program presented by Ion Bank.
Every Ion Bank customer is eligible to cast a vote for our wonderful Boys and Girls Club of Meriden. The Community Awards Program gives each Ion Bank customer the opportunity to vote for their favorite non-profit organization and help the Ion Bank Foundation give away money! The Club will receive a donation of $25 from the Ion Bank Foundation for every vote we get... so please considering voting for us!
Voting is simple. Just visit the Ion Bank website and you can find us under the Children & Youth category. Voting is available from February 1 through March 31, 2020.
The Club serves almost 1,700 Club Kids every year with an array of programs that help our members with sports and fitness opportunities, character building classes, help with homework, enrichment courses and our nightly "Food For Thought" Dinner Hour, which gives 50 kids a night a nutritious meal and an important way to learn how to socialize.
---