Mentorship Program
The Boys & Girls Club of Meriden is pleased to announce the details for the 2015-2016 Mentorship Program.
The Mentorship Program is designed to create a life-long bond between mentors and mentees, children who need our assistance the most. We ask for mentors and mentees to commit one year, one hour each week to the program. The program has various activities planned, both recreational and diverse in structure. BGC Staff will strategically review all applications for mentors and mentees, and make matches that seem to be the most appropriate.
To view the mentorship applications, please visit the following links: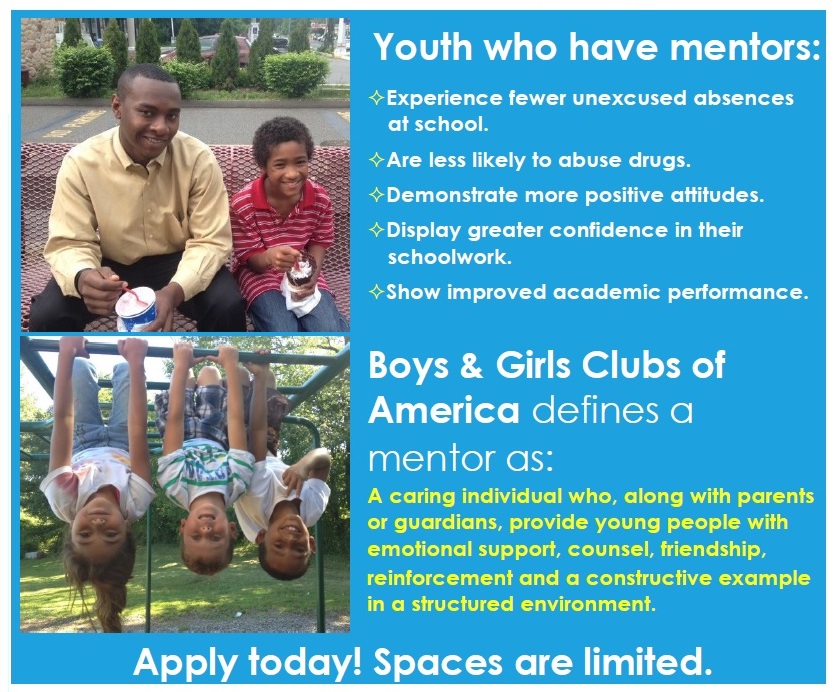 For Mentors:
For Mentees:
Click here to view the Mentorship Program Calendar of Events
Please contact us at (203) 235-8185 if you have any questions or comments. You can also send completed applications to info@bgcmeriden.org.
Thank you for your interest! We look forward to hearing from you and beginning a new year for the mentorship program!